SO Relatable
Michelle Obama Is Clearly The Most Relatable First Lady We've Ever Had
By
|
FROM BUZZFEED:
Michelle Obama, aka the first lady of the United States of America, stopped by The Late Show With Stephen Colbert to dish on everything from Beyoncé to her husband's love of gossip.
Colbert opened up the interview by asking Mrs. Obama about her time in the White House coming to an end.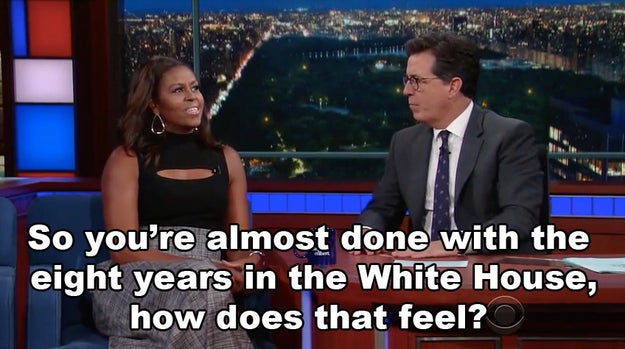 Her response was genuine and exactly what'd you expect from someone who has spent a good portion of their life in one of the nation's most historic homes.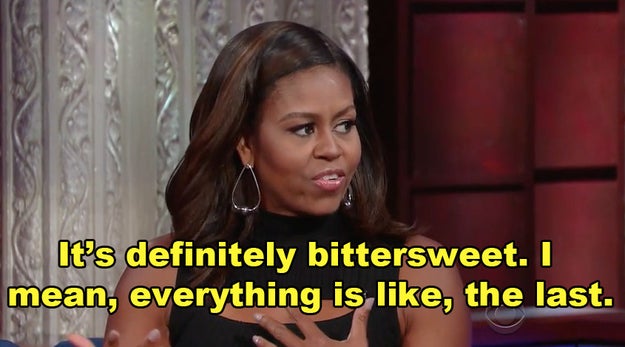 She continued saying, "I find myself choking up, because we have raised our kids in the White House. We've had so many amazing experiences, we have a phenomenal staff, we live in a house with people who love and care about us and we're gonna be walking away from all that — and it's just been an honor."
Colbert also asked if she'd talked to Sasha and Malia about the house the family would be moving into after their stay in Washington, DC, comes to an end.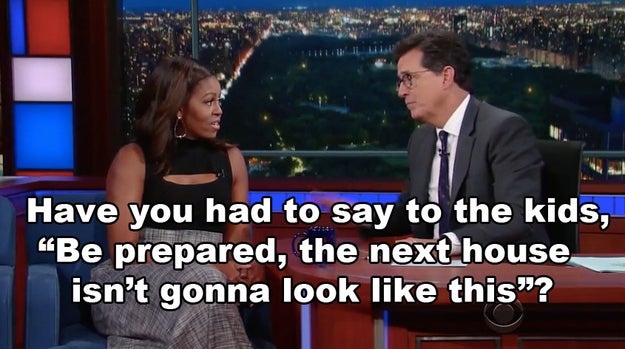 And just like a mom, she revealed that she's already made them start packing.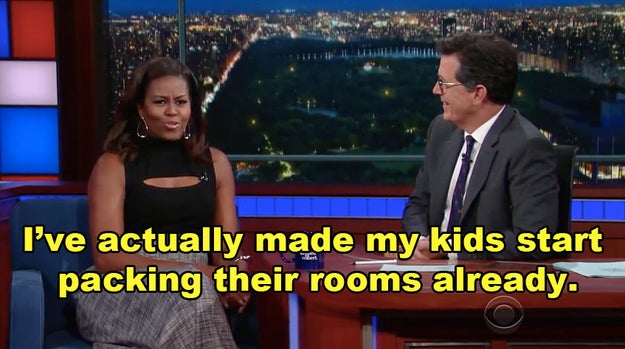 That was followed by an even more mom response when she said she'd toss out anything the girls don't pack.