SO Relatable
The Ultimate Fall Trend Guide For Beginner Makeup Enthusiasts
By
|
FROM BUZZFEED:
Some important things are happening in makeup right now, guys.
Like, very important things. Like, resurgence-of-all-the-best-parts-of-the-'90s things and also a new love for simple looks that anybody can get into. Bless.
If you're looking to try some of these fall trends, but you're not quite sure where to start, don't worry — we've got your back.
The main things to focus on for that perfect fall look are color-correcting, brows, and lips. Here are some tried and true tips to get each of these to work for you.
Color-correcting is basically what it sounds like: different products to help you eliminate redness, brighten dull skin, erase under-eye circles, you name it.
Color-correcting products come in five shades: green, yellow, lavender, pink, and peach. Each one does a slightly different thing, and some are used more frequently than others.
Green conceals redness. Yellow corrects dullness. Lavender balances skin with yellow undertones ("sallowness" in beauty-speak). Pink brightens dark areas. Peachmasks dark circles and spots.
How do you know what to use?
It depends on your skin! You can use any of the products that would work for you, or you can use just one. The most common skin complaints are redness, dark spots, and under-eye circles.
Our models had some common skin ~situations~ going on.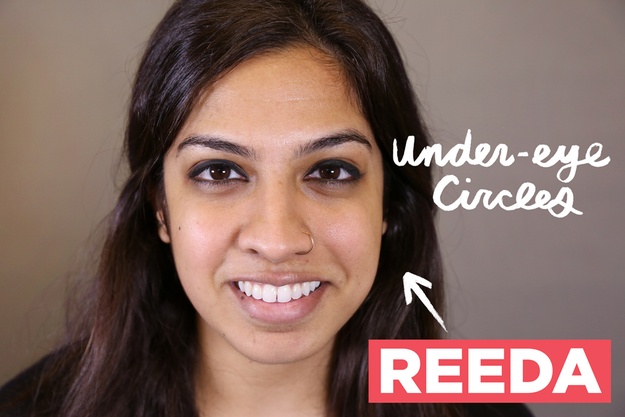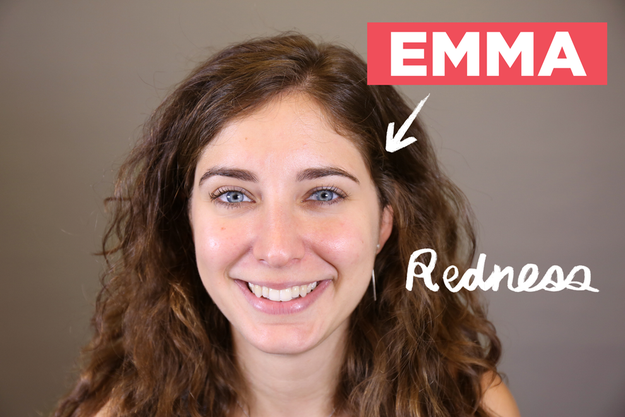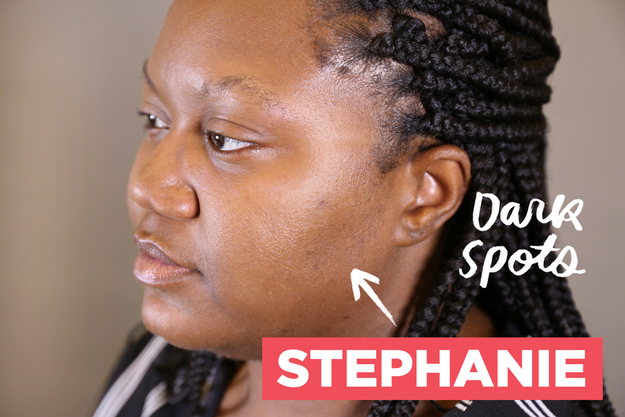 How do you use it?
Color-correcting makeup is pretty simple. Once you've isolated what you want to use, dab it onto clean, moisturized skin, then sweep and blend with your fingertips, a makeup brush, or a makeup sponge (like a beautyblender).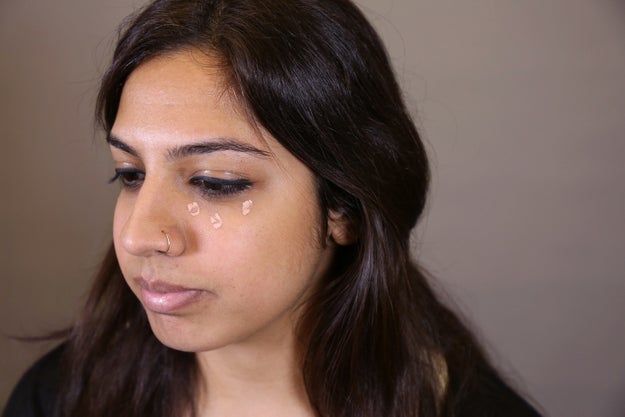 Reeda is using Urban Decay Color Correct in peach.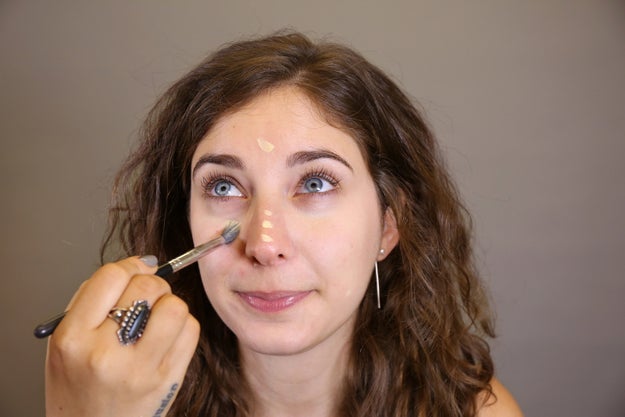 Emma is using Urban Decay Color Correct in yellow and green.