Adorbz!
This Kid Had His Birthday Party At Target And It Was Everything
By
|
FROM BUZZFEED:
Kara Cook and her son, Parker, are both huge fans of Target. So, as Parker's seventh birthday drew near, they came up with a crazy idea: What if they threw him a Target-themed birthday party at their local Target?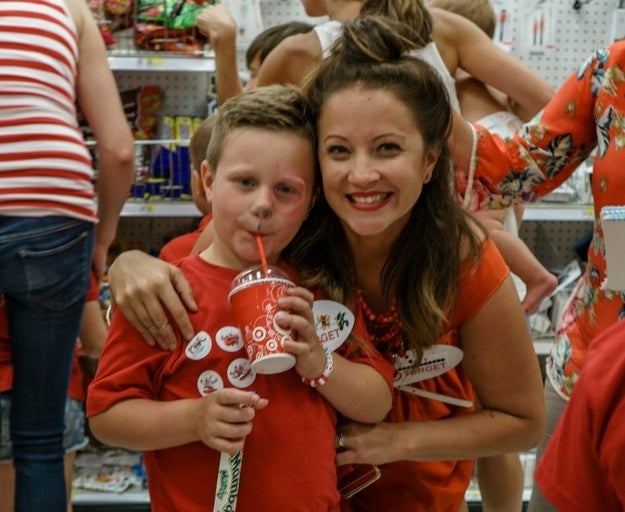 George J. Patterson and Jordan Himes
Cook told BuzzFeed that Parker has loved Target ever since he was a toddler, and that he currently most enjoys getting an Icee and hitting up the Dollar Spot.
"If I stop at Target without Parker, I make sure to keep it a secret and hide that bag so he doesn't get upset," Cook said.
Of course, since Target doesn't actually throw parties, they weren't sure they'd be able to make it happen. So Cook stopped by her local Target to pitch the idea to the manager.
George J. Patterson and Jordan Himes
"The manager told me that we are customers and as long as we aren't disruptive, we shouldn't have a problem," Cook said.
Cook was heartened enough by her chat with the manager that she took the plunge and — gulp! — sent out invitations.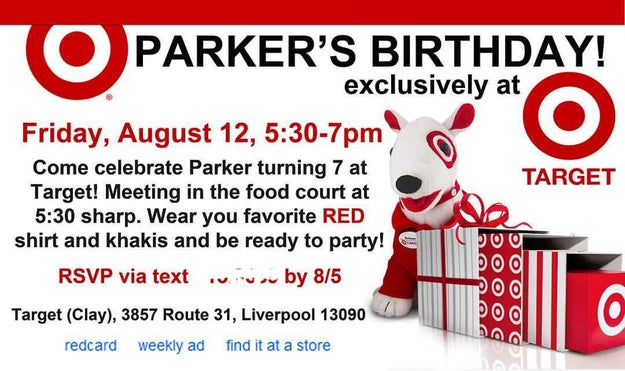 Kara Cook
"Many of the parents responded that they had no idea Target did parties," Cook said. "I told them they don't — we were crashing the place."
On the big day Cook was nervous, but upon arriving at Target the manager and floor supervisor quickly put her at ease.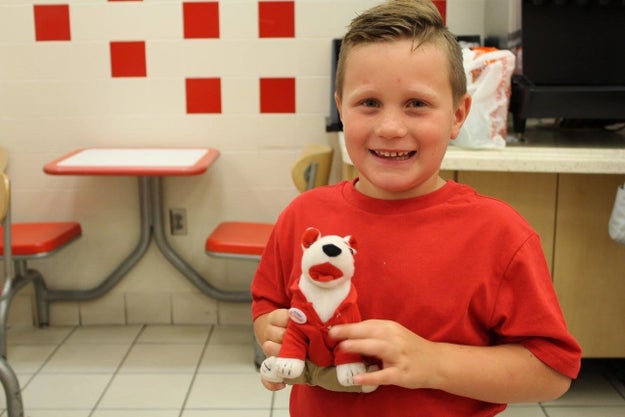 George J. Patterson and Jordan Himes
"They told us they were excited for the party and that they'd informed their entire staff about it," Cook said.
They also presented Parker with a present — a stuffed Bullseye — and set out crayons and coloring pages for the kids to enjoy.
Soon the guests — who had been asked to come wearing red shirts and khaki shorts — arrived and gathered in the cafe.