News
This Woman Just Dove Over The 400m Finish Line And Won Gold
By
|
FROM BUZZFEED:
Shaunae Miller of the Bahamas just won gold in the 400m women's final by diving over the finish line.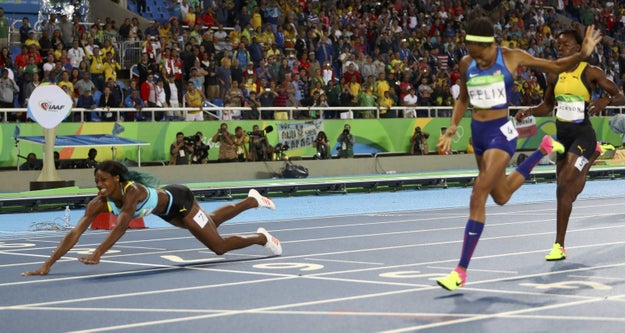 Kai Pfaffenbach / Reuters
Miller won the race with a time of 49.44 seconds over Allyson Felix of the United States, who had a time of 49.51 seconds.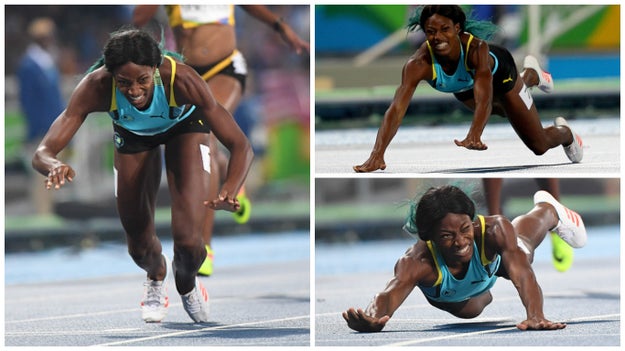 AFP / Getty
The dive was passed by officials and Miller placed first in the 400m final.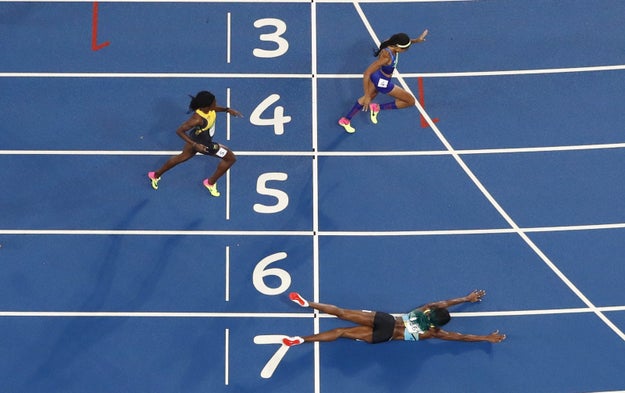 Fabrizio Bensch / Reuters
After the race, Miller told Australia's Channel 7, "I don't know what happened. My legs started to get a little heavy and I was telling myself that I wanted it so bad and I just did whatever it took. Now I'm coming home with a gold medal, so it is such an amazing feeling for me."